Are you passionate about gifted education?
Do you want to influence New York State's gifted education policies?
Do you want to help grow our community?

If your answer is YES! to any of these questions, we want to hear from you! We are always seeking dedicated volunteers to help advance our mission.

Even 2-3 hours a month will have a meaningful and positive impact on our community.
The chart below outlines our available committees and the ways they contribute toward furthering GiftedNYS' goals.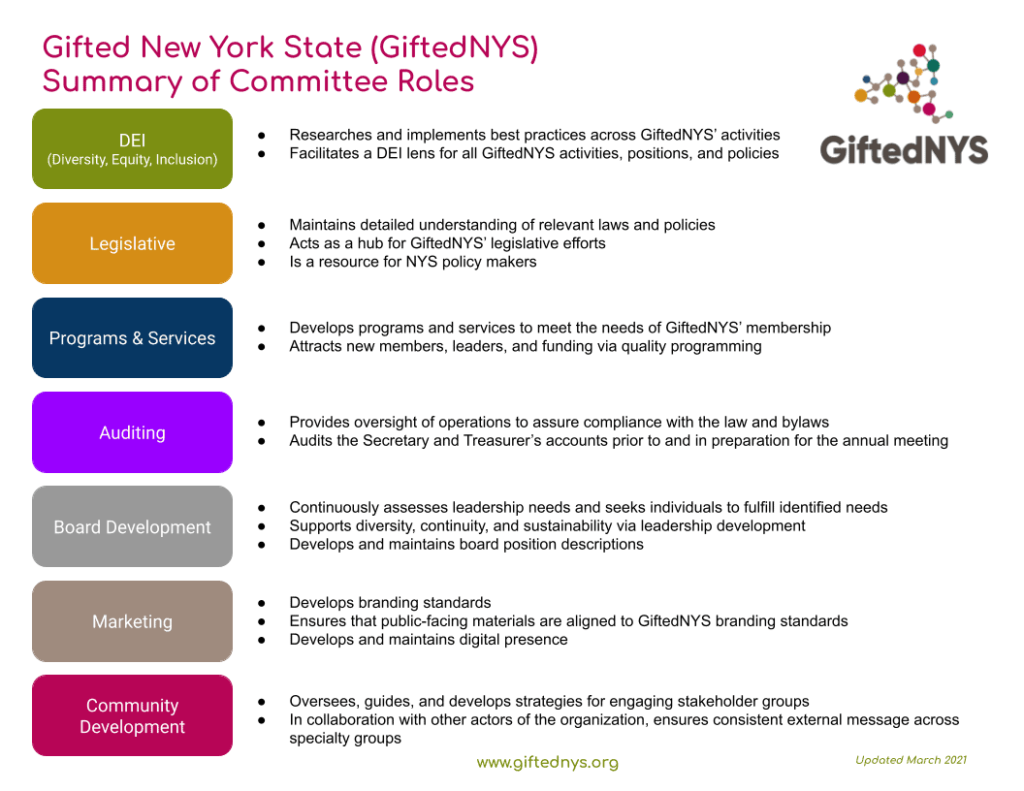 If you're interested in a volunteer role, please fill out the form below to be added to our list. Thank you!